Construction
In an industry where efficiency is key to success, McNaughton-McKay's construction services save you time, resources and overall job costs. Choose from our wide selection of electrical supplies and let us focus on delivery and providing additional resources and services that allow you to concentrate on getting the job done. 
Construction Project Management

Our product specialists coordinate with you and your team from start-up/progress meetings, change-order requests, job close-out documentation and project summary billing. 
Optimize Contractor Employee Hours with streamlined material ordering and delivery through our comprehensive project management offerings including wire cutting, lighting layouts, power distribution take-offs, stage and store and business processes.
Minimize Costly Freight Claims with our stage and store programs by addressing issues in our warehouses before you receive the materials. Storing your project materials in our warehouses gives you the flexibility to determine what, when and where products get delivered to your jobsite.
Reduce Administrative Costs with summary billing tailored to your business needs.
Only Pay for the Materials You Use with onsite material management and keep high volume products easily accessible in your shop or on your jobsite.
Lighting & Power Distribution– Get insight from our trained professionals to help you make the right choices for every project. Feel confident working with experts who specialize in: 

Design Build Lighting Projects
LEED Certified Design
Utility Rebates Submission
Detailed, Accurate Project Quotations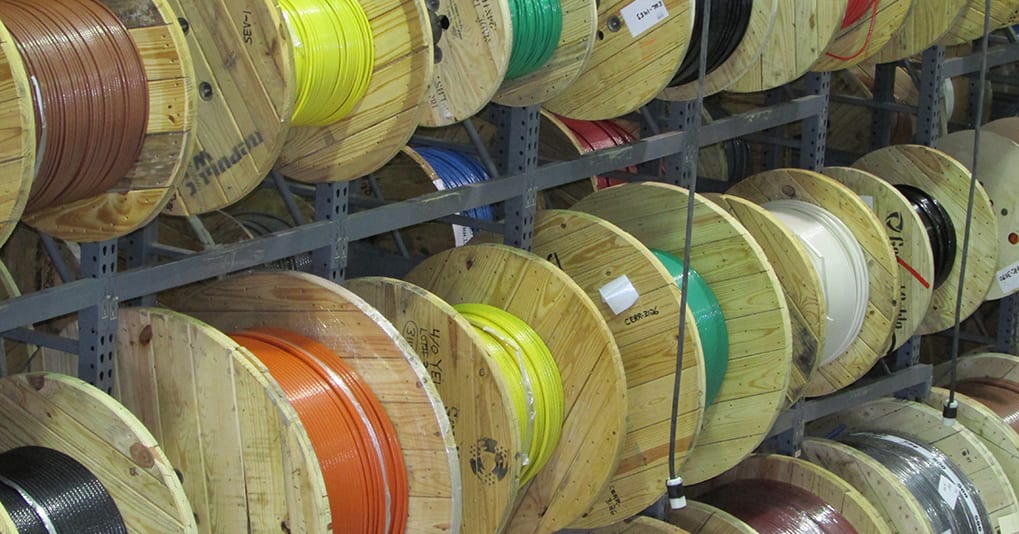 Wire & Cable Management

Maximize your project efficiency and profitability with our extensive inventory, wire cutting services, stage and store, paralleling, colored cable, and pullying eyes.